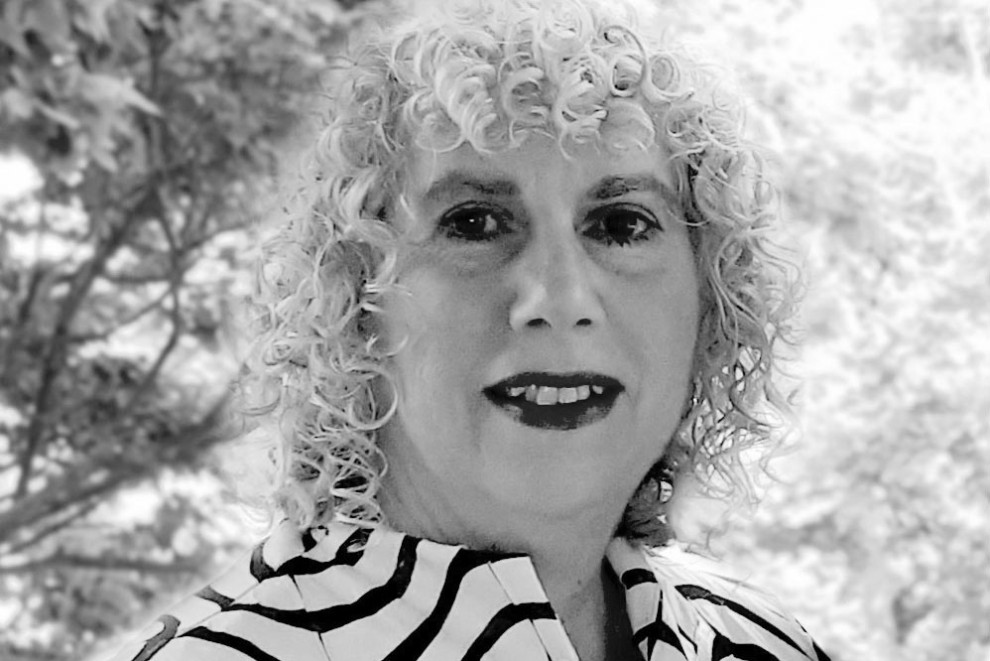 April 2023
Helaine Ortmann

I start with a disclaimer. I recently turned 70, used to be 5 feet tall, and I sport a wingspan of 4'7". 

For context, the average NBA player is 26, 6'6" in height with a wingspan of 6'10." While I may not be able to make an alley-oop, my all-round skill set consists of walking, vegetable gardening, challah braiding, chair yoga and laundry. 
As the smallest and youngest student in my middle school gym class (every class for that matter), I was put in the one-on-one position, during basketball practice, of defending the "paint" from the tallest girl. 

To this day, I remember hearing the teacher say: "Girls, it just shows what you can do if you try hard enough. Helaine just blocked Debbie's shot!" That, and being the most agile limbo dancer at Bar and Bat Mitzvah parties in my teen years, was my best athletic offering. 

Fast forward to the 1990s. 

My husband felt it was important to introduce our two sons to recreational sports at an early age, so, like other doting parents, we took ourselves to the park to cheer them on at summer T-ball. From there, it was softball, then in the winter, basketball. 

My husband, bless him, attended workshops, read books and studied videos to coach our sons' teams. One of his mentors was renowned NBA head coach "Red" Auerbach—not because he was the son of Russian Jewish immigrant Hyman Auerbach from Minsk—but because he was warm, demanding, highly successful and he espoused the basics. 
The closest I came to being on the floor was being in the stands kvelling. 

Fast forward to 2019. After a 30-year-old hiatus from things that work up a sweat, I caught myself watching the under-the-radar Toronto Raptors progress to the last couple of games in the season. 

As riveting as Paul Henderson's goal against the Soviets in the eighth and final game of the '72 Summit Series in Moscow, I witnessed the "buzzer beater" clinched by Kawhi Leonard that saw the Raptors triumph over the Golden State Warriors; the first-ever NBA Finals game played outside the U.S. and the Raptors' first championship in franchise history! In that moment, I pledged my allegiance to "WeTheNorth," committing there and then that I would not be a fair-weather fan.

Who knew we were poised on the precipice of a pandemic? 

I jumped on that rollercoaster with my fellow landsleit and hung on through the early uncertainty, chaos and tsuris. 

Would we lose the 2020-2021 season? 
Would our Raptors be sidelined with Covid? 

How long would they play inside the 22-team "bubble" at Disney World; the most away team in the league? What about their mishpocha? What about Drake, and Raptor, the mascot? 

If you had told me then, that for the next two-and-a-half years, the Raptors would become a lifeline, as important as baking challah and binging Netflix, I would have called you mishuga. 

Fast forward to today. 

My enthusiasm for our national team has not waned, even as we now experience a season fraught with trade rumours, injuries, highs and lows. I watch the games, two to three evenings a week, and on weekends. 

I'm not ashamed to say I plan social outings around the NBA schedule and often consult "Siri" through the day to confirm tip-off so that I can properly time when supper is served.

Only those closest to me know that displayed on the wall of my basement exercise room is a poster of Kawhi Leonard (now of LA Clippers fame) with the inscription "I♥Helaine" photoshopped on his left bicep; a treasured retirement gift from my co-workers. 

As we lingered over breakfast the other day to analyze the game of the night before, my storied coach and husband of almost 45 years looked me straight in the eye and said: "You know what? I think the only thing we have in common IS the Raptors." 

At the time this issue of the HJN publishes, Helaine will be cheering on her beloved Raptors from a private box at Scotiabank Arena.