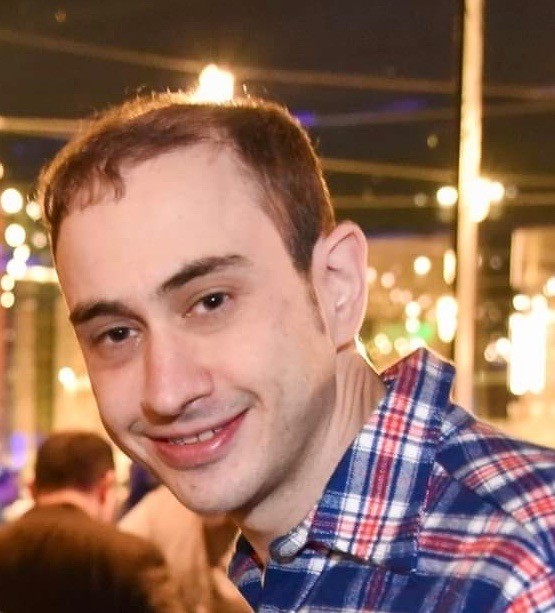 April 2017
​by Ben Shragge

In the introduction to his novel Bend Sinister, Vladimir Nabokov writes: "This choice of title was an attempt to suggest an outline broken by refraction, a distortion in the mirror of being, a wrong turn taken by life, a sinistral and sinister world."

On Tuesday, November 8, 2016, an electoral bend sinister took place. Donald Trump won the American presidency in defiance of polls and pundits. Riding the subway in Boston the next day, I could feel the collective disquiet. Hillary Clinton may not have fired up crowds like Bernie Sanders or President Obama, but she was the safe and responsible choice, and was going to make history as the first female U.S. president. By becoming the Republican nominee, Trump had gone further in politics than anyone predicted, but he was too extreme, too vulgar, too Trump, to win the general election.

The Nation had published an article in June with the reassuring headline "Relax, Donald Trump Can't Win," and The New Yorker summarized the conventional liberal wisdom in an October 31 editorial: "On November 8th, barring some astonishment, the people of the United States will, after two hundred and forty years, send a woman to the White House. The election of Hillary Clinton is an event that we will welcome for its immense historical importance, and greet with indescribable relief."

Alas, there was some astonishment, and Hillary Clinton lost. Instead of indescribable relief, the "we" The New Yorker represents (college-educated urban professionals) greeted the election results with palpable dread. On November 9, my unusually silent fellow Boston commuters could have paraphrased Nabokov, had they been able to find any words: "History has taken a wrong turn; we are entering a sinister new world."

It wasn't just Hillary supporters who were shocked by Trump's victory. The Associated Press reported in October that Republican House Speaker Paul Ryan told fellow lawmakers "he now is focusing on ensuring Hillary Clinton doesn't get a blank check as president with a Democratic-controlled Congress." Republican Senate Majority Leader Mitch McConnell has said, "I didn't think President Trump had a chance of winning." The Republican establishment was prepared for a loss, and for a return to conventional politics and politicians.

Trump himself may not have thought much of his chances. Before the vote, he began making groundless claims that the election was being rigged; probably because, as Philip Bump wrote in The Washington Post, he would rather "toss public confidence in our electoral system under the bus" than "have to face the world as a loser." And speaking more broadly, Trump biographer Timothy O'Brien said of his subject: "I think he stumbled onto this national stage without a lot of long-term plans about what he was going to do when he began running. I think he was surprised as anyone else that he got as much pull with the voters as he did."   

There is a genre of fiction, alternate history, devoted to exploring historical "what ifs." What if the Confederacy had won the American Civil War? What if the D-Day invasion had failed? What if the Cuban Missile Crisis hadn't de-escalated? We are now living out a "what if" scenario no alternate history writer ever contemplated: What if the host of The Celebrity Apprentice was elected U.S. president? 

One novelist did imagine an alternate history with some sinister echoes of today. Philip Roth's 2004 The Plot Against America takes place in a world where Franklin Delano Roosevelt loses the 1940 presidential election to Charles Lindbergh, resulting in an "America First" foreign policy and rising domestic fascism. Asked about parallels between the novel and current events, Roth wrote to The New Yorker: "It is easier to comprehend the election of an imaginary President like Charles Lindbergh than an actual President like Donald Trump."

We are now living in an alternate history, full of alternative facts, and it would take exceptional imaginative powers to predict the next four (or three, or two, or less) years.
Ben Shragge is the digital editor of the Hamilton Jewish News. He currently lives in Boston.