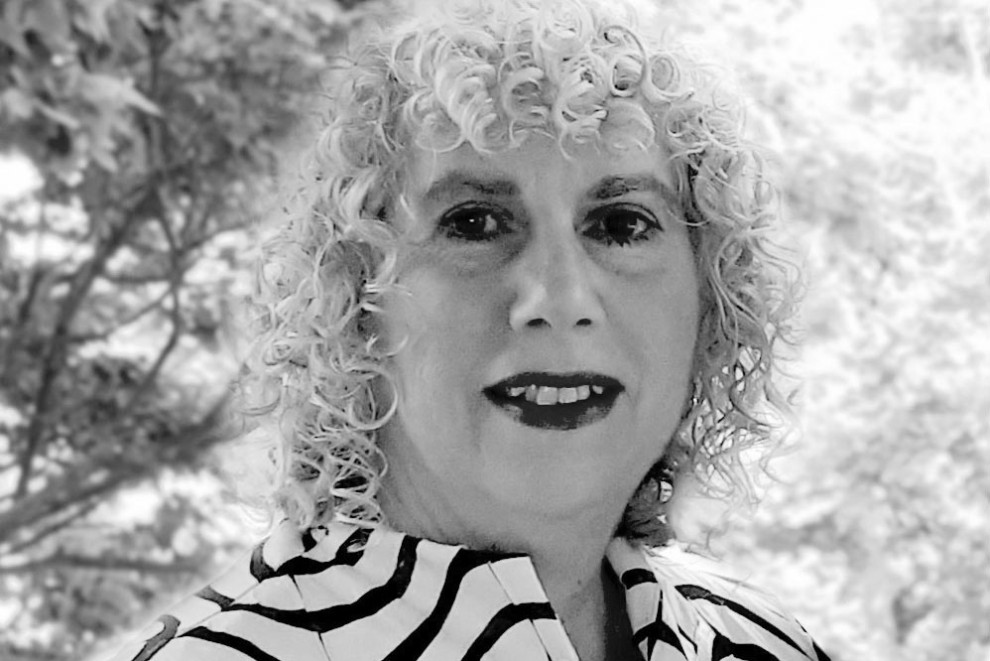 July 2023
Helaine Ortmann

It's early Tuesday afternoon, and I return home, wickedly exhausted from my four-hour volunteer shift. It's all I can do to sip at a bowl of homemade carrot-leek soup, while I roll a frozen bottle of water under my heels to soothe the plantar fasciitis that has flared since I took on this new assignment. But it's more than worth it. 

My husband jokes that you can turn me around on our front porch and I'll get lost trying to find my way back. Such is my sense of direction. How ironic that I've recently graduated the process to become a people-guiding volunteer at Juravinski Hospital and Cancer Centre. 

I'm part of the uniformed GPS team that waits inside the front doors to greet patients, family members, friends and assorted other visitors. We don't point; our mission is to escort people to inpatient (ward) units, outpatient areas like diagnostic imaging for X-rays, ultrasounds and bone density scans, the Fracture Clinic, their surgeon or oncologist for follow-up, or the specialized clinics in the cancer centre. 

Like friendly sentries, we're stationed behind towers of medical masks and hand hygiene dispensers. We wear lime-green lapel buttons on our navy-blue vests that say ASK ME. If they don't, we do: "May we help you? Do you need directions from us today?"

Some know their way, saying "Thanks. We've been coming here for a while now." For those of us volunteers with the lived experience of a loved one who has been ill, we trust our nod and smile will signal understanding, establish an unspoken bond, and convey our heartfelt wish that all will be well. 

Others welcome the help. That is when we GPS volunteers engage; gently probing to get the information to guide them to their location. We match our walking pace to theirs, or find and manoeuvre a wheelchair if needed. 

As per our training, we are diligent about making sure the brakes are on when people get in or out of it, explaining that their safety is paramount on our "watch."

We accompany them through the maze of halls that seems endless and labyrinthine, past porters pushing patients on stretcher beds, alongside staff on their way to meetings or their next patient, in and out of slow-moving elevators, to finally arrive at their loved one's room or the clinic registration area where they need to check in for their test or procedure.

What we do is simple, yet important. 

Way more than way finding, we become companions for a shared moment. At times, we chat; weather, parking, and our facility's escarpment view are always innocuous topics. On occasion, so involved in the thrall of connecting, I almost forget our destination, only to recover with great relief in the nick of time. This avoids me having to ask them again and perhaps cast doubt on just how competent a GPS volunteer I am!

At other times, we stay quiet. Equal parts respectful and concerned as they anticipate a diagnosis to explain their worrisome symptoms; joyous when they pick up a loved one after a hospital stay or surgery; serious as they visit their family member in intensive care; optimistic as they attend yet another round of chemo or radiation during their course of treatment. 

Juravinski Hospital and Cancer Centre is the workplace I retired from, based on site for most of the years I worked in the Foundation, "raising friends." I knew from watching GPS volunteers in action —the first impression of a friendly face, a warm smile and a welcome greeting—that this was the next "job" I aspired to. Where better to apply the interpersonal and communication skills and talents I had honed over my career? Where better to realize my dream: to make a difference, keep my head in the game, and get in 10,000 steps a shift?

"Thank you for being here. Thank you for doing what you do," says someone each and every week. How humbling and abundant: the experience of this mitzvah. 

Helaine also volunteers at the Dundas Valley School of Art and the Hamilton Jewish Federation.