April 2022
Wendy Schneider

Welcome to Blast from the Past, a 36-question quiz designed to get your mental juices flowing and test your knowledge and recall of the places, people and events of 100 plus years of Jewish Hamilton history. You will be surprised at the depth and range of our city's Jewish past. Warning: You may need to check with your bubbe and zaidy on this one or the friends you've made since you've moved to Hamilton because Google may not be of much help to you for this quiz.

The Quiz
1

Hamilton's three main synagogues were originally located in the downtown core and commonly referred to by the streets on which they were located. What were these names, what country did their founders immigrate from?

2

Name two other synagogues from that early period, one of which had its contents moved to Shalom Village.
3

What local beach did many Jewish Hamiltonians frequent during the summer months?  

4

What was the name of this popular Hamilton eatery and who was its owner? Name two popular items on its menu.

5

What is this Vine Street building's claim to fame?

6

Hamilton's chief rabbi, Rabbi Samuel Levine presided over this event. Bonus question: With what synagogue was he affiliated and who is the other gentleman shown here? 

7

Which Israeli Prime Minister spoke from the Beth Jacob pulpit in the early 1980s, and what future Israeli Prime Minister spoke at a Pioneer Women's meeting in pre-State days?

8

Name this local Jewish celebrity affectionately known as Hamilton's "mayor of the morning" and the radio station for which he worked.

9

This musician and band leader played at many Hamilton simchas in the 1950s.


10

Rabbi Bernard Baskin was one of three community rabbis who served their respective congregations for several decades. Who were the other rabbis and what birthday did Rabbi Baskin recently celebrate? 


11

Which beloved Hamilton pediatrician was never seen without his bowtie? 


12

Which charismatic Hamilton rabbi organized two trips to Israel in the mid-1960s for Jewish teenagers and what Israeli Israeli Prime Minister is shown in this photo? Who else do you recognize?




13

Thanks to her efforts, this founding executive director of  Shalom Village made the dream of a Jewish home for the elderly in Hamilton a reality. 


14

What was the name of the school pictured and what was the language of instruction taught there?

15

This street was home to several Jewish-owned furniture stores in the 1940s, '50s and '60s? Name the street, the stores, and, for bonus points, other Jewish-owned furniture stores located elsewhere in Hamilton's downtown core.




16

Name the Jewish founder of CHML and CHCH TV, and the popular children's television series he created.


17

Who are the people in this group and under what circumstances were they allowed into Canada in the era of "None is too many?" Bonus question: Who are their most well-known descendants?





18

Who are these "three amigos" and what is their claim to fame?




19

What popular community event is pictured here and where was this photograph taken?




20

What was the original name of the Hamilton Jewish News?  
21

What earlier Jewish newspaper was published in Hamilton, what was its language of publication, and who was its editor?

22

Name the rabbis and Jewish educators in this photograph 


23

What is the Chevra Kadisha, where was its original location, and where is it located today? 
24

In what Hamilton neighbourhood was it once forbidden for Jews to own property?
25

Name (at least) five Jewish families who dominated the scrap metal industry in the mid-20th century. 

26

What was the name of Hamilton's infamous Jewish organized crime figure and where is she buried?


27

Name at least six Jewish clothing retailers from 1960s Hamilton.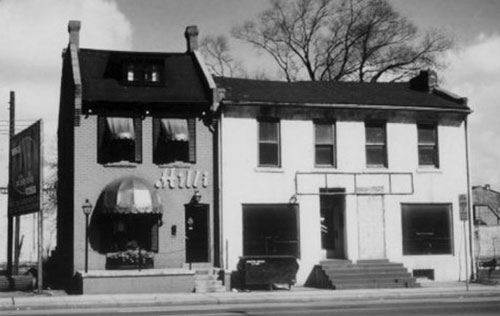 28

Name four Jewish women's organizations that were active in Hamilton between the 1960s and 1990s.


29

Who founded the Jewish community's Out of the Cold program and who is its current coordinator? 


30

Which Jewish organized event raised tens of thousands of dollars for many Hamilton causes and who was its longtime chair? 

31 Where is Hamilton's Jewish Community Centre currently located and how many of its previous incarnations can you recall? 

32

Hamilton of the 1930s to '60s boasted several great Jewish delis. Name at least three of them. 


33

Name the locations of at least three of Hamilton's six Jewish cemeteries.


34

No longer an entity on its own, this Jewish association was "adopted" by the Royal Canadian Legion Branch #36.
35

Name (at least) five Jewish Hamiltonians who've made it either in Hollywood, on Broadway, or are media personalities.
36

The humble cucumber is a coast-to-coast delicacy because of this local family.